COLLABORATIVE STORYTELLING BASED IN RURAL UGANDA
Picturing Wanteete is a creative project rooted in grassroots social action. Driving the core of this project is the belief that valuable opportunities for self-expression, empowerment and positive social change can be created through the use of the camera as an advocacy tool.
This vision is achieved through a Participatory Action Research (PAR) method called Photovoice. To learn more, click on the buttons below, or visit the galleries below to view the documentary series created by the WPC, learn more about the participant's backgrounds through member spotlight stories crafted by Louise Rita Contino, and explore a visual tour of the making of Picturing Wanteete.
All proceeds from the sales of the photographic prints available to purchase in the Print Shop go directly to the benefit of the Wanteete Photo Collective members and their respective families. It is an opportunity to allow the local community members to speak up and be heard, rather than to be spoken for, and your support sends a clear message back to the participants that their voice truly does matter.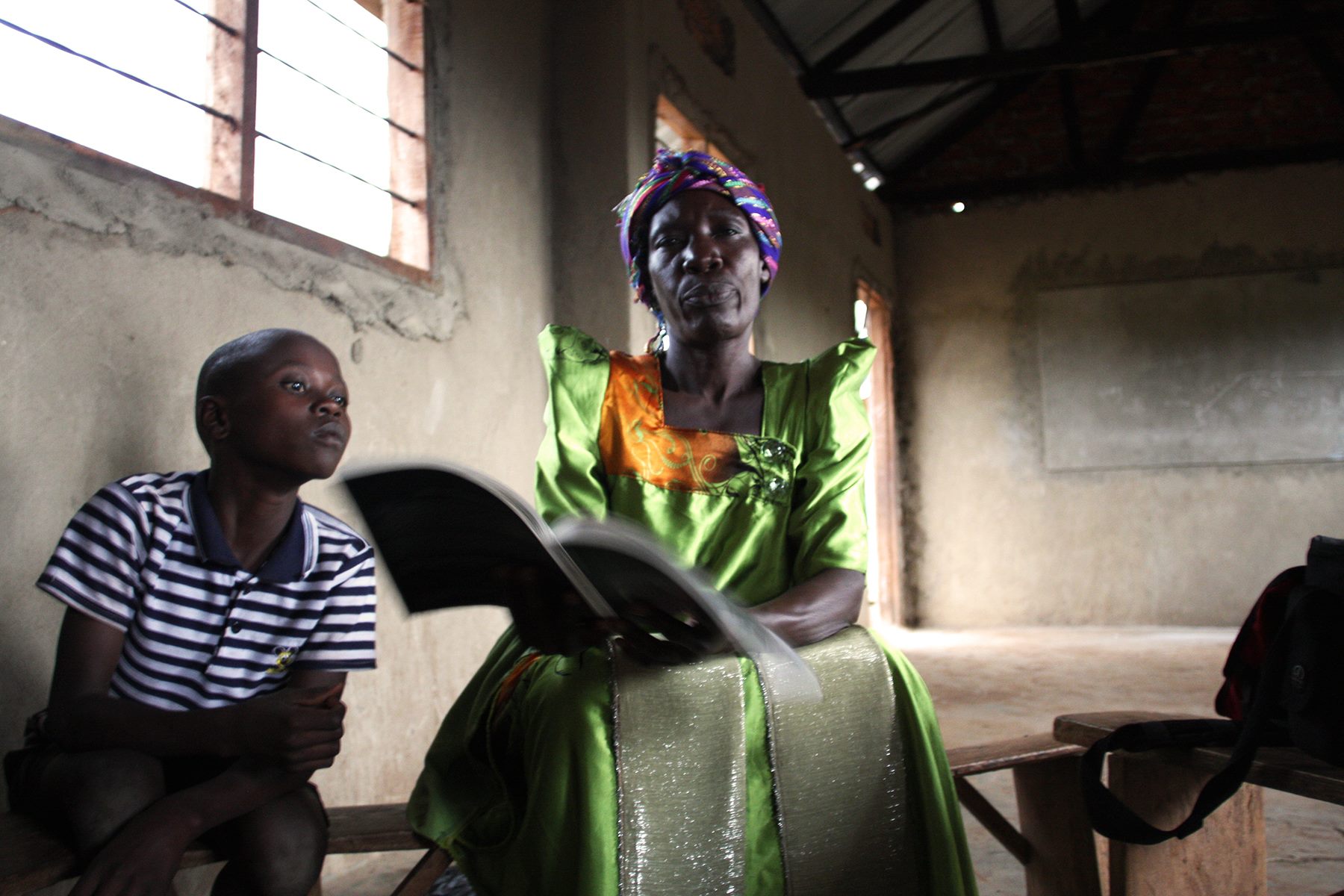 THE WANTEETE PHOTO COLLECTIVE
The Wanteete Photo Collective (WPC) is comprised of seventeen individuals from Wanteete. To found the collective, Project Director Louise Contino turned to the local knowledge and expertise of the BESO team, a major partner for this project. BESO is a community based non-profit serving the Wanteete community and greater Kayunga District, founded by Aaron Bukenya. Louise asked Aaron and his team to select candidates for the collective that would fill a diverse spectrum of identities and roles in the community. We sought a community leader, elder, teacher, female student, male student, organizer, mother, father, and business person. What we got in return was an amazing group comprising some of Wanteete's finest community members, ranging in age from 13 - 62 years. Below are the faces that make up the WPC.